Meet The Professionals Behind Klean Kopy, Inc.
A dedicated team of experts is how Klean Kopy gets it done.
As the Owner of Klean Kopy for 20 years he is considered an expert in his field. Mike primarily handles all business relationships with Clients and consults with them to find out the best possible office productivity solution for their business. He is not affraid to roll up his sleeves either and actually does some installations and maintenance to keep the skills fresh!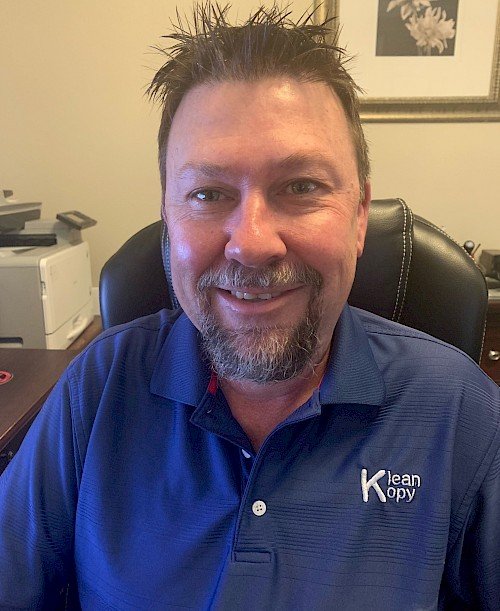 Eva has neary 15 years of experience with Klean Kopy as the Operations Manager. She handles account management, HR, and accounting for the company.