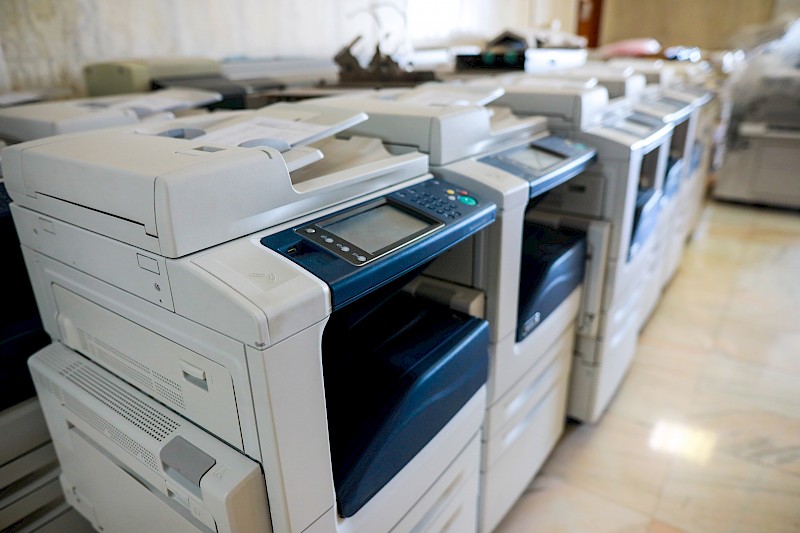 As any businessperson knows, it's important to keep an functional work environment in order to ensure maximum productivity.
To attain this goal, it's necessary to have proper office equipment including copier solutions. Klean Kopy can help with used copier equipment that is not only functional but also still looks great! We offer a wide variety of used copier equipment in many sizes from manufacturers known for their commitment to quality, including Ricoh, HP, Cannon, and more.
When you select used copier equipment from Klean Kopy, you can choose from as-is condition or upgrade performance by adding new chips, or handlers, among other specifications. Because Klean Kopy does all of this in-house, we can customize your used copier to fit your needs.
In the Tampa area, we can rent copiers or sell them, if your location is more than 60 miles outside of Tampa we will sell the used equipment only. Note that due to changing inventory, the exact used copier equipment identified below may not always be available. Contact us today to find out what we can get delivered and set up for you!