Copy Machine Leasing Tampa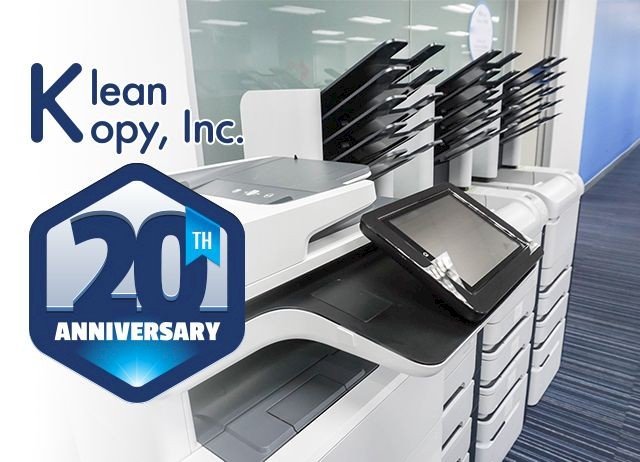 VALUE PROPOSITION OF LEASING A BUSINESS COPIER
TOP BENEFITS OF LEASING A BUSINESS COPIER INSTEAD OF BUYING IT

Regardless of the industry in which your company works or its size, there is a strong probability that paper documents play a role in it. While many businesses are working to decrease their paper consumption in order to be more environmentally friendly, many still need to print an agreement, a presentation, or a basic spreadsheet. When it comes time to invest in an office copier, which for many these days also serves as an office printer, for your company, a brilliant place to start is by analyzing your organization's needs.

Do you want to own and maintain your equipment over time, or does it make more sense to pay a fixed monthly cost to lease the newest technology with frequent upgrades and repair work? We strongly advise you to go with the latter option. Photocopier leasing offers several advantages and helps spread the expenses of a pricier contemporary machine, making it more feasible to upgrade to a more technologically sophisticated copier to improve your business operations. When it comes to photocopiers and other extensive office equipment, leasing is an effective way to finance essential equipment for any organization and offers considerable advantages over a purchase. Here are some of the top benefits of leasing a business copier rather than purchasing one.

1. NO BIG INVESTMENT NEEDED:

Purchasing a photocopier may be a terrible business choice since models can become obsolete in a short amount of time, resulting in you paying a considerable lot of money for an item that is no longer suited for your needs or does not operate at the optimal level needed by your expanding business. Acquiring your new photocopier on lease terms allows you to manage your budget by eliminating the need for a large, upfront investment and reducing your payment to a more manageable and lower monthly outlay.

2. TAX-DEDUCTIBILITY:

Your photocopier leasing payments may be entirely tax-deductible, which means your business may claim the total amount spent for the photocopier, whether you pay monthly or yearly. You just need
to document the photocopier leasing payments as a legal company cost in your records. If you purchase your photocopier, it must be recorded as a capital item in your records, which means you may only claim a portion of the entire cost in depreciation each year.

3. YOU CAN EASILY MOVE TO THE LATEST TECHNOLOGY:

New copiers are constantly being developed, and they frequently have innovative and beneficial features. With additional capabilities to assist everyone in the company, these models may be out of reach for companies that have already purchased a copier and need to maintain it for several years. When a firm leases a copier, they may exchange it for a newer one at any time. And, if they discover that they don't require as many copiers as they have, they may return some of them without needing to sell them on the second-hand market.

4. YOU CAN TRY DIFFERENT VERSIONS AND CHOOSE THE BEST:

If you aren't sure which sort of copier would be ideal for your company, leasing is an excellent opportunity to try on several models and see how they fit. Having a single model in the workplace lets you monitor how frequently it is utilized and which features your workers are utilizing the most. Then, get feedback from them to determine what they think of its functions. It's possible that you need one with more excellent capabilities than the one you tested, or you might be able to work with a simpler one and save cash on rent each month.

5. IT CAN HELP TO SAVE VALUABLE RESOURCES:

Investing your company's cash in an expensive photocopier is a poor use of resources. It makes considerably more sense to invest your cash for business development or buy business assets that will increase value over time. Leasing your photocopier helps you to save money for other business ventures.

6. IT CAN PROVIDE A BETTER RETURN ON INVESTMENT (ROI):

Your lease copier delivers a return on investment through greater productivity, improved print quality, and cost savings owing to low monthly payments. The most recent technology improvements will be included in your new, leased photocopier, making it less expensive to operate daily owing to lower electrical resource requirements, and copying rates will be faster to maximize staff effectiveness inside your organization.

7. MAINTENANCE IS EASIER AND SIMPLER:

If you purchase your own photocopier, you will be responsible for regular maintenance and upkeep when it collapses, and you'd be tempted to cut savings by using less reputed experts and
technicians. Maintenance and regular servicing are often included in the leasing agreement for a leased copier, and trained technicians will ensure the smooth operation of your equipment at all
times. This can save your company money and effort in the long run by ensuring that your photocopier is always accessible for commercial usage. Your lease company's trained and skilled
customer support representatives may also be ready to assist you with recurring photocopier difficulties and breakages.

FINAL THOUGHTS:

Leasing is an excellent alternative for firms that just want one or a few copiers. With no-down-payment arrangements, leasing does not deplete your cash flow in the same sense that buying a copier would. Leasing might include copier service upgrades as well as a repair service plan, with experts conducting frequent upkeep to ensure peak performance. When you lease a copier, you save money on modest maintenance costs such as repairing or replacing components, updating to a newer model regularly, or dealing with consumable inventories such as printing ink and paper. If you already know how much your organization prints, you can locate a lease that includes all of those must-have choices, so you not only have the latest and best technology, but you also get a unified solution that delivers everything you need via one vendor.