KYOCERA Software Amazes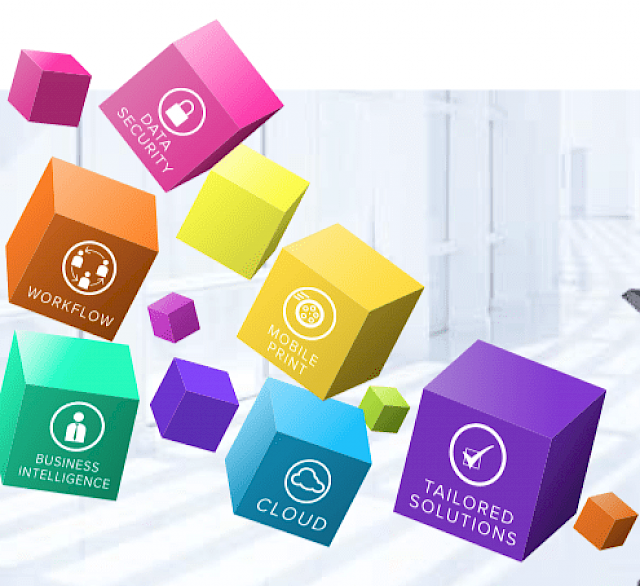 Businesses today are challenged with reducing output costs whilst maximising office productivity. Kyocera's open software development platform allows you to integrate the device into your existing business workflow in exactly the way you need it. Hybrid Platform for advanced solutions (HyPas) transforms the device into a business tool that goes beyond the traditional functions of any normal device. these mfDs can be uniquely configured to interface with specific business applications like your document management system (Dms) or your inventory warehouse system directly from the control panel.
these devices also support the latest WEB protocols in order to send and receive from mail accounts such as Gmail and Hotmail.
the tasKalfa series is equipped with a standard network interface compatible with network protocols such as tcP/iP (iPv4), tcP/iP (iPv6), iPX/sPX, netBEui, iPsec, and appletalk. it enables network printing on Windows, mac, uniX, netWare and other platforms. these devices enable printing from different paper sizes from the paper cassettes as well as tab paper printing for organisation of your important documents.
at the control panel the high compression setting dramatically reduces the file size of your document, whilst you can opt to enable file size scanning to determine the size of your scanned files prior to sending to your email, thus ensuring you meet your company's it size restrictions over the network. for PDf archival, the tasKalfa series also features PDf/a scanning to ensure you meet PDf archival iso regulations within your company.
Whether you're scanning to your Pc, ftP site, document box, usB device, or email, the tasKalfa series ensures secure scanning supporting smtP over ssl for your peace of mind.